Matt Wegrzyn, Founder & CEO of Bodis, presented the new domain sales landers:
We have a lot of new updates to share with you over the next few weeks! Most of these updates are primarily focused around monetization and how we will be able to improve your revenues, which we'll be very excited to share. However, it was also the time we updated and improved the sales landing pages on domains.
Today we've begun the roll out of our new sales lander on a small % of domain traffic. This new design will be slowly rolled out to 100% of all traffic over the course of the next few weeks.
We're excited to share with you the new sales lander designs!
Below is an example of how the new sales landers appear on your domains:
Desktop devices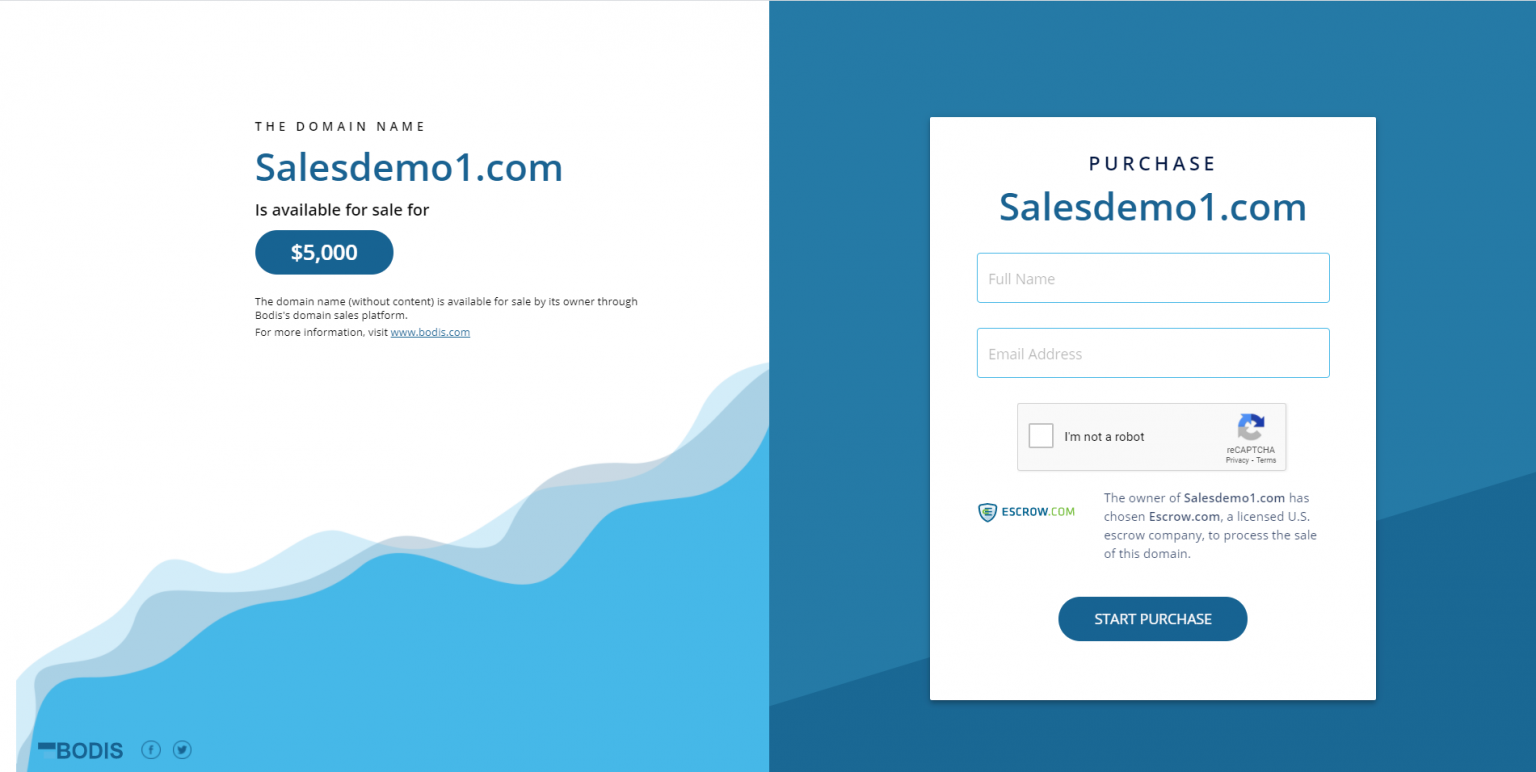 Mobile devices

You can view an example of the new sales lander here.
We will quickly and effectively continue to tweak and enhance the sales landing page based on your feedback as well as results of various tests we have planned ahead.
We have a lot more sales functionality and features planned for the near future, such as improvements to our DAN partnership and integrating DAN as a sales option for Bodis monetized domains.
We look forward to announcing our improvements in the weeks and months ahead.
Do you like the new look? Or is there something you don't like about it? We'd love to hear your thoughts in the comments below.