For Q1 2021, the gTLD .com remains at the top of the Spamhaus rankings. A large majority of botnet C&C domains that Spamhaus Malware Labs identified were hosted on this TLD. However, we have seen many other listed TLDs improve their reputation with reductions across the board. Of course .com is the TLD with the most domain name registrations by far!
.de: The ccTLD of Germany has once again entered the Top 20 at #19. Spamhaus thinks this could be true because of a weak anti-abuse policy at DENIC.
.top & .xyz: These two gTLDs have a long history of abuse, and it's not surprising that they continue to be in the Top 5, particularly when .top had a 90% increase in the number of botnet C&Cs it hosted in Q1 2021.
Most abused TLDs – number of domains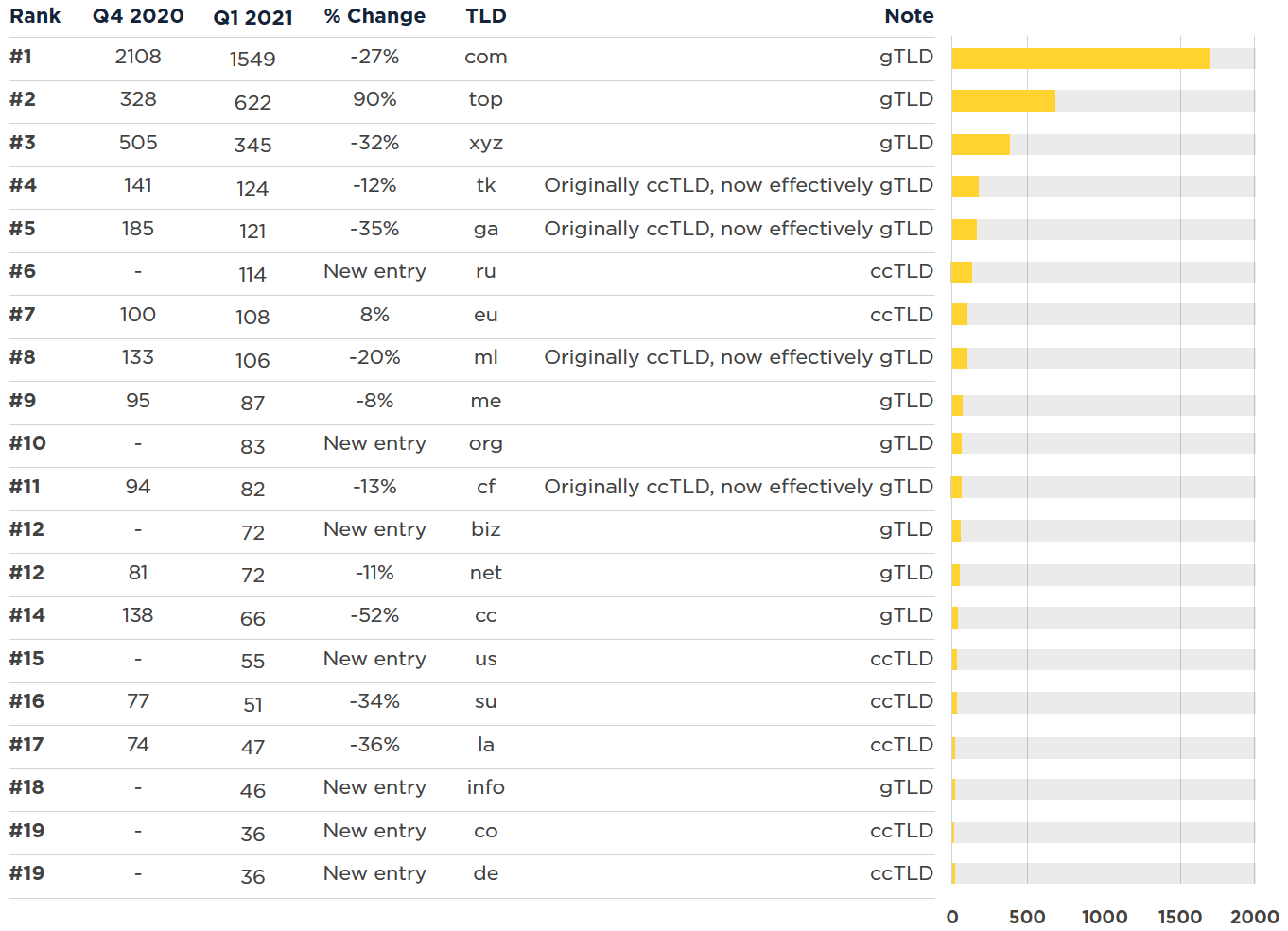 You can read the complete Spamhaus report here.
Download the Spamhaus Botnet Report 2021 Q1 as PDF