DAN gave an example of a domain name sale and how DAN's 'Lease to Own' model can help sellers make more money over time.
DAN's Lease to Own model introduced a new markup model last year which acts as a negative incentive for buyers to not at all times opt for the longest payment plan term available, and makes sellers more money in the process.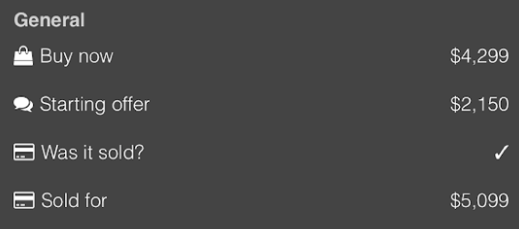 They implemented the markup model to ensure that buyers that can actually afford to purchase the domain at the set BIN continue to do so.
The markup schedule looks like this:
2–12 months = no markup added
13–24 months = 10% markup
25–36 months = 20% markup
37–60 months = 30% markup
The power of DAN's unique LTO model with Markup shown in a simple overview: pic.twitter.com/jfxfoNuVwW

— DAN.COM (@Undeveloped) March 5, 2021
The markup is added on the total sale price, and 50% of the markup is used by DAN to cover for the recurring payment processing fees, domain renewals, providing DNS support to the buyer and keeping the domain in escrow for months if not years. The remaining 50% of the markup is paid out to sellers monthly.
The maximum installment term for DAN's Lease to Own model is 60 months / 5 years.
Read more about DAN's Domain Financing 2.0 here.