Stefanos Tsitsipas, world number 6 in tennis and best Greek tennis player ever, wants to destroy whoever bought his domain name!
Stefanos Tsitsipas is at Melbourne preparing for the ATP Cup starting today (representing team Greece) and the first gland slam of the year, Australian Open 2021, starting on Monday, February 8.
Stefanos appears to have a lot of free time between his practice sessions (because of the covid-19 quarantine in Melbourne Australia) so he decided to go on GoDaddy.com and search to see if the domain name StefanosTsitsipas.com is available.
Well, he found out that someone else owns the domain name and has it listed for sale for $50,000 at GoDaddy.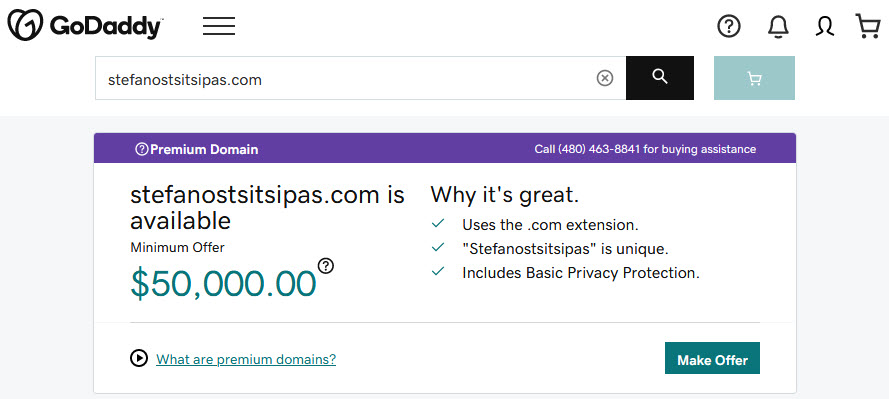 Or £36,445.81 as Stefanos visited the United Kingdom version of GoDaddy while being in Australia.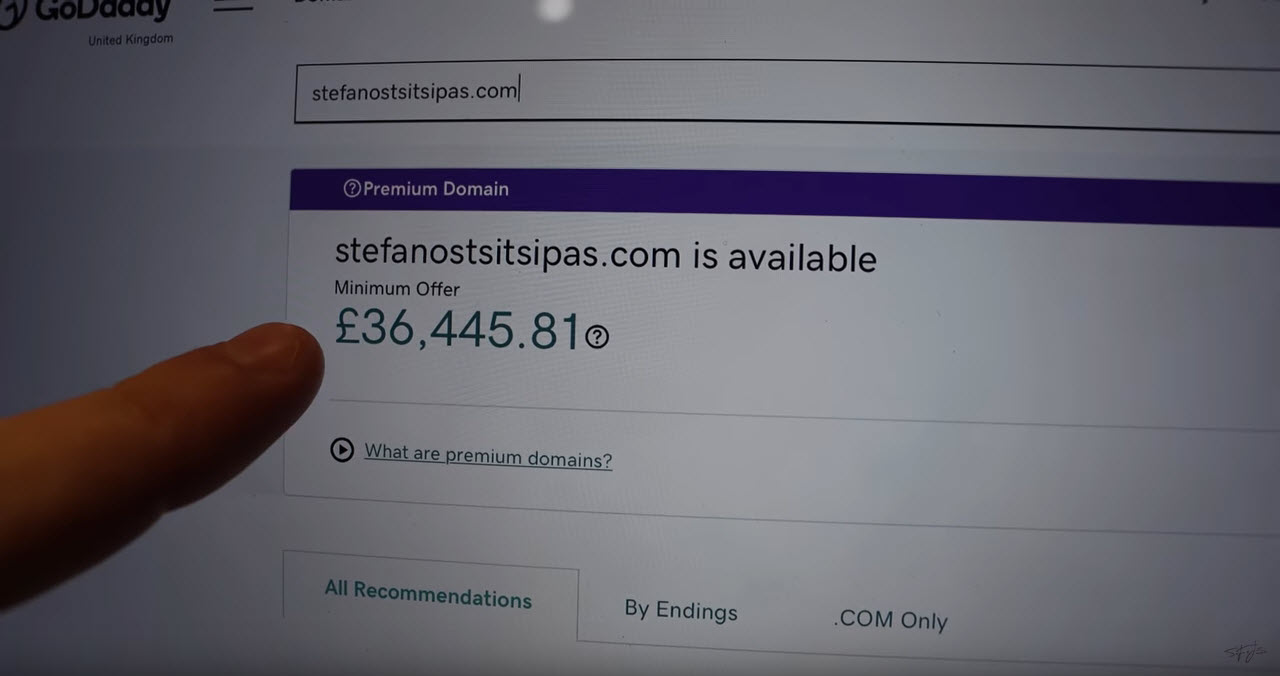 The domain name stefanostsitsipas.com gives an error message when you visit it. The domain was registered in January 2015 by someone in Spain at GoDaddy.com. (I was able to find out the owner's name from old whois records.) Stefanos was practically unknown at that time.
Stefanos Tsitsipas official website is located at stsitsipas.com. This domain name was registered in August 2017.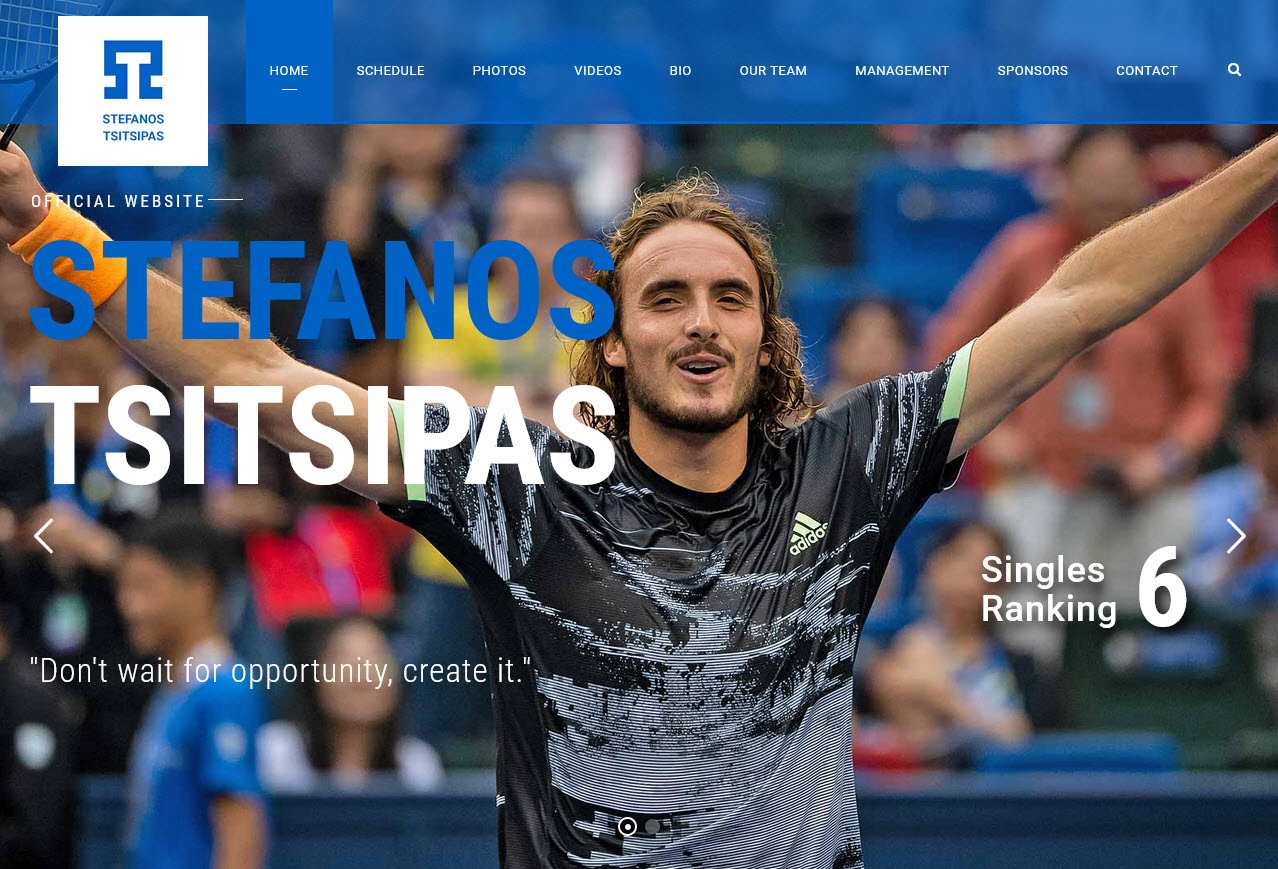 Stefanos created a video about all this and posted it on his YouTube channel.
He says (half joking) he wants to destroy the person that registered his domain name. He says he feels disgusted and offended… But at the end he says he wants to find the guy and make peace! (Hint: It is not a guy Stef!)
"Who in the world would give this amount of money for a domain name?"