Elon Musk tweeted yesterday once again about domain names.
The tweet has a link to x.com and an image that shows how much someone hurts when the domain name they bought for a side project (that never launched) is up for renewal.
Spoiler: it hurts a lot according to Elon.
https://t.co/TKkruvgBth pic.twitter.com/ocy2gFRYvN

— Elon Musk (@elonmusk) January 12, 2021
The tweet has quite a few comments from domainers or domain name companies and a few are not that tasteful. e.g. There is the Radix registry trying to sell x.tech to Elon and Radix CEO posted this image that is truly a disservice to the domaining community: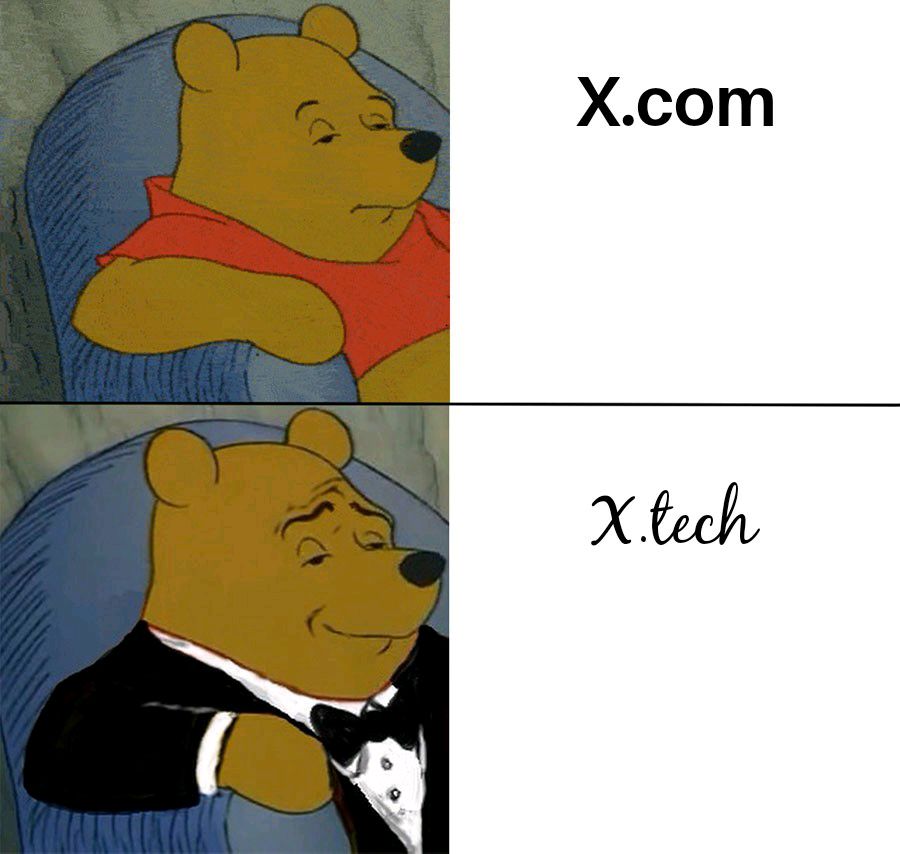 Elon Musk bought back the domain name x.com from Paypal in 2017. The domain used to be his before he sold Paypal and the x.com domain name asset with it.
Elon Musk paid $11 million to purchase the domain name Tesla.com in 2018. Here are a few important observations on the Tesla.com sale.
I bet that $8 per year is NOT as painful as paying $11 million for Tesla.com or a few million for x.com.
And here is a quote from my 2018 post that is still very true:
This clearly demonstrates that most people still don't understand the value of domains and that someone that happens to own a domain name is not a squatter. It seems that even people that buy domains for peanuts ($900) think they are buying them from squatters. Try buying a domain name from Microsoft or Google or some other big company that owns thousands of domain names and try calling them squatters. See what happens.

Also I don't imagine anyone daring to call Elon Musk a squatter because he owns the domain name x.com and does nothing with it: