DBT is research-focused. When you buy through links on our site, we may earn an affiliate commission. Learn more
Pros & Cons
Finding the right hosting platform for your website can be overwhelming. Many companies vie for your business and promise endless features and special offers, but how do you know which is best for your site? 
We can't decide for you, but we can give you insight into some of your options. Today, this Hostinger review will break down what the company has to offer, including what it costs to host your site through them.  
About Hostinger
Hostinger hit the scene in 2004 and hasn't looked back. The Lithuania-based platform boasts more than 29 million users worldwide and praises its strong community. 
Founded on the idea that creating a website should be free with plenty of room to show your creativity, Hostinger built the world it wanted to see. The company promotes accessible websites and web hosting for anybody and everybody.
Hostinger Features
Hostinger offers multiple plans and even some awesome a la carte selections, but the basic features remain a huge draw for the platform.
Even the lowest tier plan includes several helpful features that you'd have to pay extra for with other web hosts.
Hostinger dropped the traditional cPanel in lieu of a completely new option called the hPanel. Though experienced users may lament the absence of the cPanel, newbies won't miss what they never knew, and the hPanel has many of the same features.  
The hPanel is convenient and almost unbelievably easy to navigate. It involves some single-click options, including the auto-installer to make your life much easier. However, it lacks some of the advanced features that some users may miss.
Even if you're new to websites and web hosting, you probably know that page loading speed is incredibly important. Think about it, how many times have you abandoned a site because it took too long to load? 
Hostinger offers some of the fastest speeds in the industry without compromising reliability. You can even speed things up by activating additional features, like the LiteSpeed caching function.
What could be more frustrating than spending days signing up and setting up your account? Many web hosting platforms require you to jump through useless hoops to create an account and connect your domain. 
Hostinger bypasses all that noise and spells out your plan choices and all upgrade options. You provide a name, email, and password to create an account, select your plan and any upgrades, and choose a domain name. It's that easy.
Though some hosting options may provide slightly better security, even the base plans offer impressive security and privacy. Hostinger includes some of the best available security options with every package they offer.
Not only do you get an all-important SSL certificate, but you also get additional layers of security. Some of our favorites include Bitninja, Cloudflare protection, data backups, and SpamAssassin coverage.
It's free to create your website, and you don't have to know coding to make it look killer. Hostinger skips over the boring templates and offers plenty of room to customize a site to meet your needs, and it's super easy.
Comprehensive Knowledge Base
Admittedly, customer support is rather slow to respond, but there is a detailed knowledge library with loads of resources to guide you through almost any issue. Access tutorials, videos, and detailed articles through the virtual library. 
Hostinger Plans & Pricing
Obviously, pricing matters, and Hostinger's site notes many free options, but at some point, you have to pay up for something. Hostinger offers three different pricing tiers and three hosting options to consider. 
Of note, the platform frequently runs special offers or deals, and it offers a 30-day money-back guarantee.
Shared web hosting is the most affordable option through Hostinger. It involves multiple websites using the same server, and each site gets a set amount of storage space and resources. 
Prices start at $0.99 per month for a Single package that includes the bare bones you need.
Upgrade to Premium for $2.19 per month to access twice the processing power and memory, unlimited bandwidth, and up to 100 websites. 
Still need more? Try the Business plan for $3.99 per month and loads of extra features.
Cloud hosting means you use a virtual server that's completely under your control. It functions as your personal server with a dedicated IP address. 
Startup plan starts at $9.99 per month. It can handle up to 300 websites, includes 3 GB of memory, and unlimited bandwidth.
The Professional package starts at $18.99 per month for increased memory and storage plus a speed boost.
Global is the top-tier cloud hosting plan starting at $69.99 per month with a whopping 16 GB of memory, 300 GB SSD storage, 8 CPU cores, and quadruple the speed.
VPS hosting is cloud-based, but it's incredibly fast and Hostinger promises no downtime with any of these plans. The plans all offer the same basic features, but each tier adds more storage and bandwidth.
VPS 1 is $3.95 per month for one core, 1 GB memory, 20 GB SSD storage, and 1 TB of bandwidth.
VPS 2 bumps up to $8.95 per month for double what you get with the base tier.
VPS 3 offers triple the base package for $12.95 per month.
For $15.95 per month, VPS 4 promises 4 cores, 4 GB memory, 80 GB SSD storage, and 4 TB of bandwidth.
Additional Hosting Options
Hostinger lists additional options for users, like WordPress hosting or Minecraft server hosting. You can also choose email hosting through Google Workspace or Titan. 
FAQ's
Do you still have questions? We get it. Sometimes it's easier to cut right to your questions and find the bottom-line answers. 
Depending on what you're looking for, Hostinger is a good web host. The highly regarded platform offers fast load times, reasonable pricing, and multiple features for all tiers.
Fortunately, Hostinger is extremely easy to use with excellent pricing for beginners. The interface is simple to navigate and the included website builder is one of the more intuitive options around.
Yes, Hostinger supports WordPress, and it's easy to install with just a click through the hPanel.
Hostinger reports having servers in the United States, United Kingdom, Brazil, Netherlands, Singapore, Indonesia, and Lithuania.  
Who Should Use Hostinger?
Hostinger is an excellent web hosting platform for beginners because it's easy to learn and navigate. This platform features multiple one-click options, including WordPress installation. 
That's not to say that experienced users won't love the pricing and speeds, especially if you need a change of host or want to try something new.
It's tough to beat the pricing tiers, especially with the 30-day money-back guarantee.
Final Verdict
That about sums it up for this Hostinger review.  It's easy to use, so even if you're a beginner feeling nervous about web hosting, it's not overly complicated. 
What do you think about getting started with Hostinger's affordable pricing and lightning-fast speeds? If you're looking for affordable, fast, and reliable web hosting, head over to Hostinger for a quick and easy sign-up.
Choose your web hosting solution and make the perfect website! From shared hosting and domains to VPS – we have all you need for online success.
Hostinger vs. Competitors
There are no reviews yet. Be the first one to write one.
Hostinger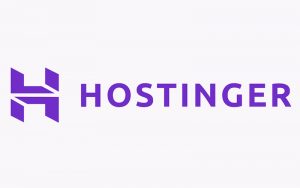 Choose your web hosting solution and make the perfect website! From shared hosting and domains to VPS – we have all you need for online success.
Product In-Stock:
InStock